Fit Over 50
Make Simple Choices Today for a Healthier, Happier You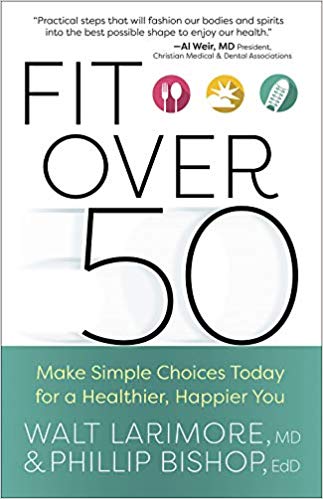 Health, Fitness, and Weight Loss Advice You Can Trust
To stay fit over 50, you don't need to be an expert on health. You need essential, practical, and accurate information from people who are experts. Doctors Walt Larimore and Phillip Bishop want to give you truthful and trustworthy advice to help you separate fact from wishful thinking and to identify misconceptions when you see them.
Don't Call Me Doctor
Phillip Bishop is a retired Professor of Exercise Physiology in the College of Education at the University of Alabama. He has taught professionally for over 30 years. Since his undergraduate days at the US Naval Academy, he has been teaching the Bible. He has been an active member of a non-denominational congregation, Grace Church in Tuscaloosa, AL since 1992. He is also active in Faculty Commons, the faculty arm of CRU (Campus Crusade for Christ). He led the Faculty Commons on the campus of the University of Alabama for many years and remains an active member.
He is an international speaker who prefers a creative-participative discussion over a lecture. He has authored a book manuscript based on the contents of this seminar.